FAQ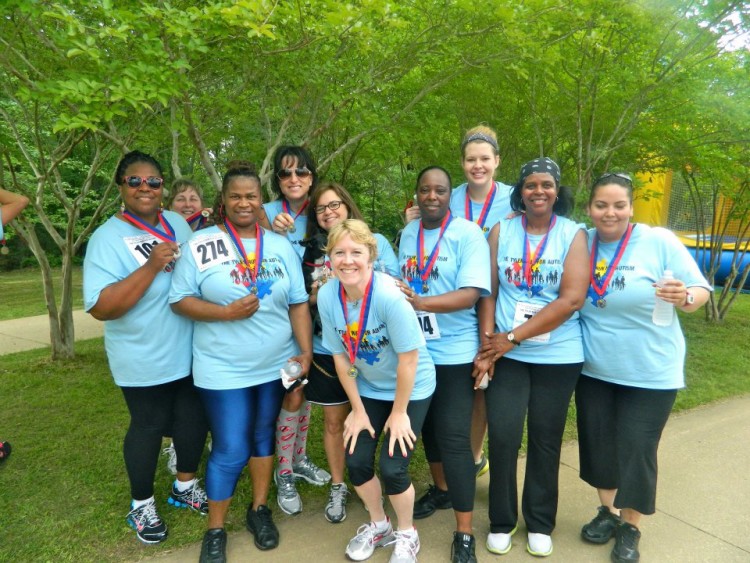 Welcome to the Tyler Run for Autism! We are glad you are here to support families and children benefited by this race. Please read all of the information below for details about our race:
Clyde Dr., Frye Ave, Stanford St., Bain Pl. for participants
Volunteers can park in Pollard Park parking and if there is space in PUMC parking lot.
Vendors/Providers can park on Hudnall Dr. and PUMC parking lot. Hudnall Dr also reserved for unloading/loading area for them.
No, gear check is not available. Participants are urged to leave valuables at home. The Tyler Run is not responsible for lost or stolen property.
Is There A Stroller Policy?
Strollers are allowed on the 5K and the fun run trail only.
Can I Register The Day Of The Race?
Yes! Registration on race day will be open at 6:30am.
Date and Location Information Coming Soon.
What is included?
Your face bib, timing device, final instructions, and safety pins for your bib and a race tee shirt are included in your packet as well as information regarding Autism awareness, ABA therapy, and assorted goodies.
Is there a time limit for the races?
Participants in the ½ MARATHON and 5K will need to maintain a pace of approximately 17 minutes per mile in order to stay ahead of streets being re-opened to vehicular traffic. No participants are allowed on the course when the streets are open to vehicular traffic. The ½ MARATHON will close 4 1/2 hours after the start. Any ½ MARATHON runners finishing after 4 1/2 hours will not be scored as official finishers.
What happens if my pace is slower than the allotted time?
If your pace is slower than the 17 minutes per mile, you may find that the course is closing faster than you are completing the race. If this is the case, you are free to complete the route, but the Tyler Police Department will ask you to move off of the road. Keep in mind that as the course closes the water and aid stations will also close.
Where are the water stations, aid stations and port-a-cans?
Check the race pages for more information.
Are There Other Race Day Activities?
Yes! There will be food vendors, providers of children's services booths as well as autism-friendly and family friendly entertainment.
Is gun time or tag time (chip timing) used to determine placement and prizes?
Racing systems Inc. has been contracted to provide chip timing.
Tag time (chip time) is used to determine all age group and other award participants.
What are the age groups for awards?
Awards are given to the top 1st, 2nd and 3rd place male and female finishers in each race for the following age categories: 12-15, 16-19, 20-24, 25-29, 30-34, 35-39, 40-44, 45-49, 50-54, 55-59, 60-64, 65+.
Awards are given only to the top male and female winners in each race.
Will there be an awards ceremony?
There will be an awards ceremony beginning at 9:30am.