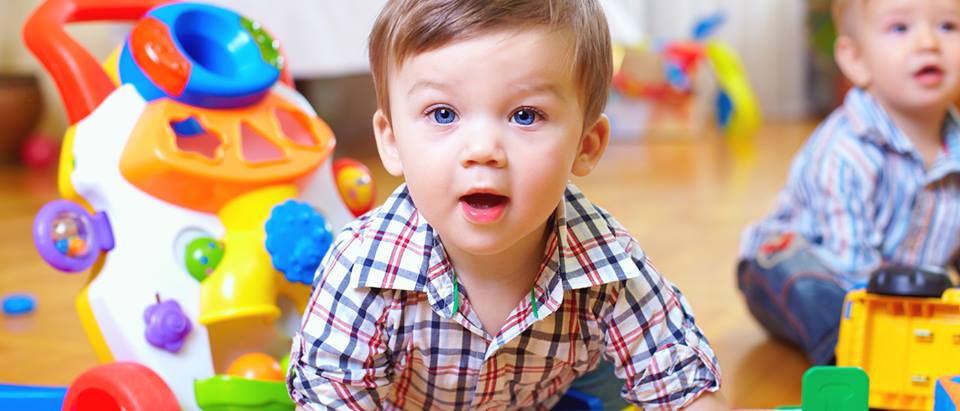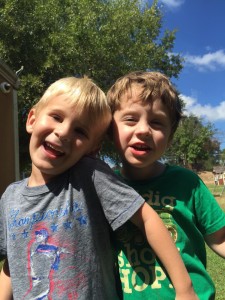 WHO WE ARE:
The Tyler Run for Autism was founded in May 2012 by a group of parents with children with autism. It is established as a 501c3 (non-profit entity) dedicated to raising funds for Applied behavior analysis therapy (ABA). We are dedicated to fundraise throughout the year to benefit children with Autism. We strive to offer a scholarship to parents in need of financial support as well as support the clinics that offer this type of therapy.
WHAT IS AUTISM?
Autism is a spectrum disorder: Once youve seen one kid with Autism, youve seen one kid with Autism
Autism has its roots in early brain development.
Tend to emerge between 12 and 18 months of age.
Some develop normally up to age 2 then lose skills and develop autism a pattern called regression.
No definitive diagnosis until 18-24 mos.
Currently autism affects 1 in 68 children in the U.S. and 1 in 42 boys. Autism is the fastest-growing serious developmental disability, and it costs a family $60,000 a year on average.
Early signs of autism:
By 6 mos: No big smiles or joyful expressions
By 12 mos: No back-and-forth sharing of sounds, smiles or facial expressions, no babbling,
no gestures such as pointing/waving.
By 16 mos: No words
By 24 mos: No two-word phrases (exclud. Mimicking)
Any loss of speech or social skills
http://www.autismspeaks.org/what-autism/learn-signs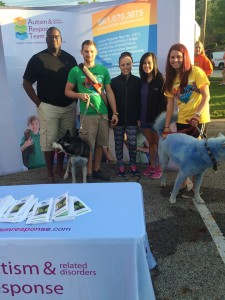 WHAT IS ABA?
ABA IS based on behaviorist theories which, simply put, state that behaviors can be taught through a system of rewards and consequences.
Applied means: – principles applied to socially significant behavior .
Behavioral refers to the fact that the therapy is based on scientific principles of behavior.
Analysis means progress is measured and interventions are modified based on those results.
ABA is the US Surgeon Generals mostly recommended treatment for Autism (early intervention is key). This form of therapy is also used for ADHD, PDD-NOS, work environments, smoking cessation, health and exercise, education, parenting, etc.
Success is measured based on data collection and analysis; and therapy is modified based on the data obtained. Approximately 30-40 hours a week is recommended to see significant change.
WHO CAN PROVIDE THIS TYPE OF THERAPY?
Only Board Certified Behavior Analyst can supervise this form of therapy. It requires a masters degree in Behavior analysis, natural science, education, human services, engineering or medicine, plus 225 Graduate classroom hours in ABA, 1500 supervision hours (by a certified BCBA) and passing of the state board exam.
WHERE IS THIS TYPE OF THERAPY OFFERED IN EAST TEXAS?
The Treatment and Learning Center for children with autism (www.tlcaba.org)was founded in 2009. It is the only full time center-based treatment center in East Texas, accepting children from 18 months of age to 21.
It provides individualized treatment to each child, teaching functional skills by Integrating children into their natural learning environments and reducing the need for one on one training.
Teaches others who work with the child how to utilize ABA (parents, family, care givers). TLC works closely with families to identify the priority skills for each child.
Options are full time enrollment (7 hours a day 8am-3pm) or part-time (3 days a week).
Autism Response Team Texas (www.autismresponse.com)
ART started offering services in East Texas on December 2014.
ART provides ABA-based behavioral intervention to children with an Autism Spectrum Disorder through at Home Therapy or Community based shadowing at schools/daycare, etc. ARTs goal is to target the development of social awareness/appropriateness, community integration, functional and pragmatic communication, and independence.
ART offers a 16 hour workshop to parents on how to use the principles of ABA in every day living.
Services range from a minimum of 4 hours/week to a maximum of 40 hours/week.
ABA LIKE MOST INDIVIDUALIZED THERAPIES, IS EXPENSIVE.
ABA is similar to speech and occupational therapy in the sense that it is an individualized form of therapy and it is provided by highly skilled individuals. For that reason, it is an expensive form of therapy. To be effective, ABA is normally recommended for 40 hours a week.
ABA COST at TLC CENTER:

1 Day
7 Hours
X ($12 x 4 units)
$336

1 Week
35 Hours
X ($12 x 4 units)
$1,680

1 Month
126 Hours
X ($12 x 4 units)
$6,048

1 Year
2408 Hours
X ($12 x 4 units)
$115,584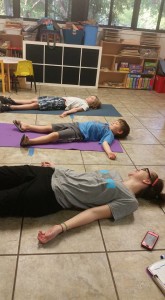 ABA COST AT ART/Month
Minimum: $51/hour minimum of 4 hours a week plus $79/hour for BCBA supervision/programing twice a month: $204 + $316 = $520/month
Average: $51/hour x 20 hours plus $79/hour for BCBA supervision/programing twice a month: $1,020 + $316 =$1,336/month
Maximum: $51/hour x 40 hours plus $79/hour for BCBA supervision/programing twice a month: $2,040 + $316 = $2,356/month
IS ABA THERAPY COVERED BY INSURANCE?
In Texas, Companies are required to cover ABA therapy. The biggest loopholes found are when companies are self-funded and opt out of paying for ABA therapy. Co-pays range from $15-$40 per day, Deductibles range from $500-$12,000 a year when covered.
IN CLOSING:
With your help, we can empower parents of children with autism, get the therapy their children desperately need and deserve! We are all parents who have seen the results first hand in our own children. Most of our children are placed in typical schools because of receiving this therapy early on. Help us help children in our area through a healthy, fun family event. Thank you for your consideration!
D.A.T.A. Board