A School for Children with Autism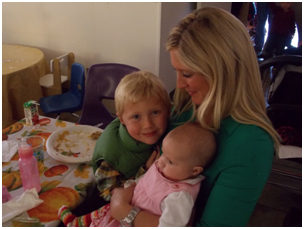 TLC is a treatment and learning center for children with autism.  Since 2014, Sam Brubaker has called TLC school.
"He was speaking but not a lot.  He had a few words that he would say to us, and he had a lot of feeding issues…like he wouldn't east certain things because of textures," said Sam's mom, Lindsay Brubaker.
The Brubakers said they noticed positive changes in Sam after he started ABA therapy at TLC.
"They taught him how to interact with peers properly, how to make eye contact when he's speaking to someone.  He started using full sentences appropriately like when we'd say something to him, he'd respond to us, and he's even started asking questions to us on his own, which is huge," said Lindsay.
Each child receives one-on-one therapy.  The therapist studies the child's behavior, deciding what behaviors they want to increase or decrease.
"We see a lot of progress quickly, and we get to kids first words," said Behavior Analyst, Whitney Sherman. "We've seen kids first steps.  We get to see some big milestones in their lives."
"You can really see just how much he enjoys it and how happy he is.  As a parent, that's life changing just to see your kid be happy," said Sam's dad, Scott Brubaker.
The Brubakers said ABA therapy can be expensive at $52,000 a year.  That is why they are organizing an autism race to raise money for children who need treatment.  The race is on April 11th at Pollard UMC in Tyler.  Pollard UMC is located at 3030 Copeland Road.  The half marathon starts at 7:30 a.m., the 5K starts at 8:00 a.m. and there is a one mile race at 8:30 a.m.  Registration ranges from $25 to $70.
http://www.myeasttex.com/news/local-news/a-school-for-children-with-autism